A 58-Year-Old Woman With Tattoos Has Been Criticized for "Dressing Up Like a Teenager" and Now She Tells Us Her Story
Lonni Pike is 58, but as her IG handle suggests, life doesn't stop at 50. She uses her social media accounts to make videos encouraging women to embrace their individual style regardless of anyone's expectations. We were so inspired by Lonni's commitment to remain true to herself no matter her age or what people have to say about it, that we had the urge to write an article about her. We also interviewed Lonni to find out more about what's behind the tattoos and why she decided to alter her life.
"I'm not afraid to show the world who I am."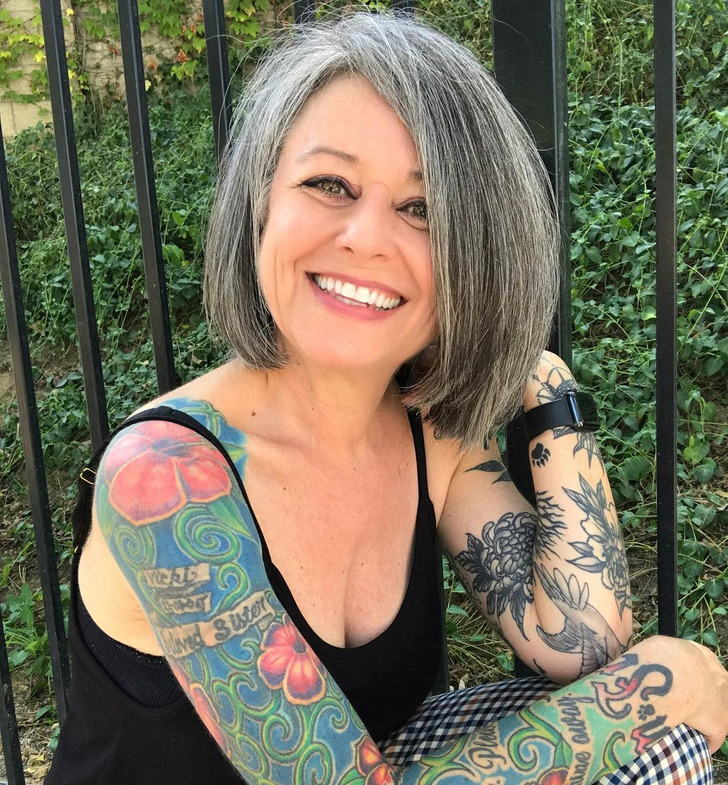 While we may think age imposes some limits on our daily life, Lonni Pike is living proof that it is just a big OLD stereotype. Lonni is a social media influencer from California, who has gone viral on TikTok after challenging the stereotypes placed on women in their fifties. She has over 115K followers on her Instagram page, runs a successful blog, and posts widely popular TikTok clips to her over 1M followers.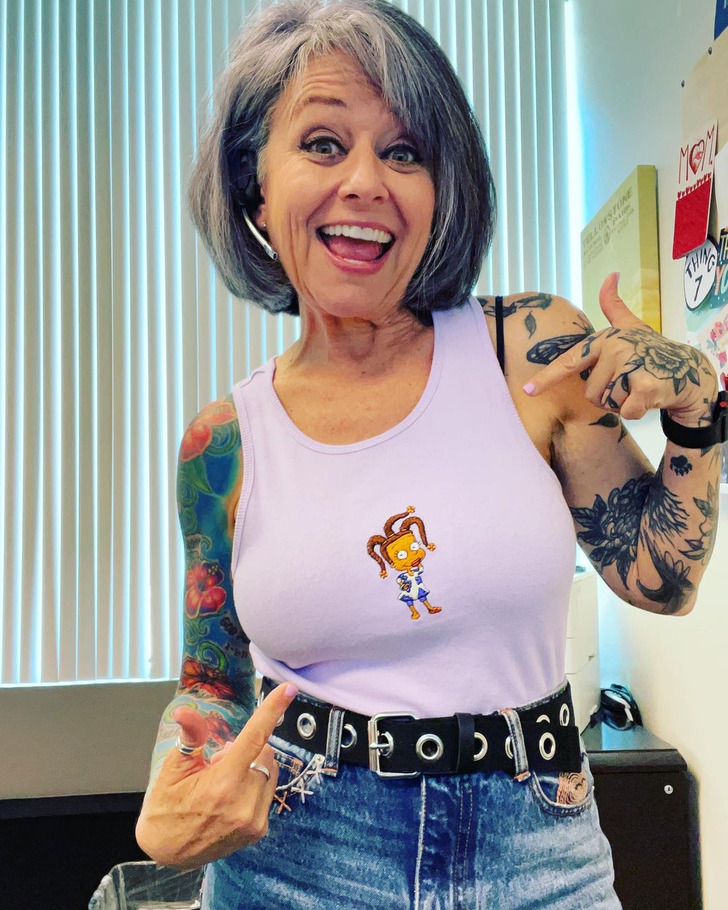 To the question of how she would describe her life, Lonni answered that her life is an after-school special. "I'm that underdog that everyone wrote off (including myself) who proved them wrong."
She decided to restart her life at some point and was surprised at how great life could be. She adds: "It's this second chance at life that gives me the motivation to do what I want to do, and it lights a fire in me to help others find their reset button. So long story short, I describe my life as amazing."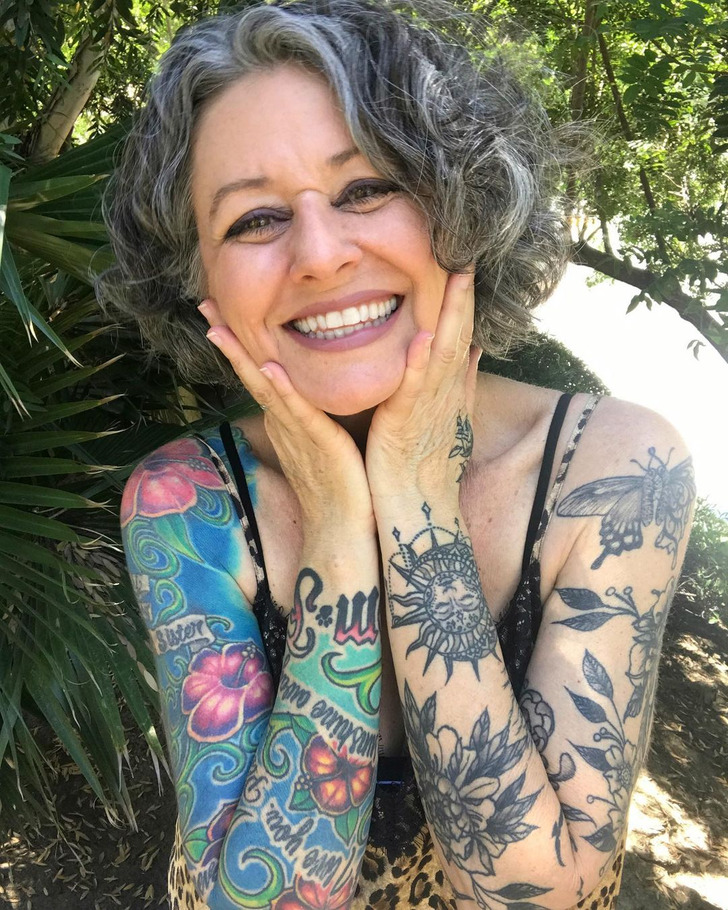 We asked Lonni how she helps others to embrace their beauty and diversity, and the hint she gave us is rather simple. She explained to us that we are all different and we are not supposed to look like anyone else but ourselves. We are constantly fed this idea that we need to all be this version of perfection that no one can achieve.
"It's my message that we need to stop trying to be someone else and just like the person who is looking back at us in the mirror. If you stop to think about it, why would you want to blend in and look like everyone else? Be bright, be bold, and be yourself because there is only one you!" adds Lonni.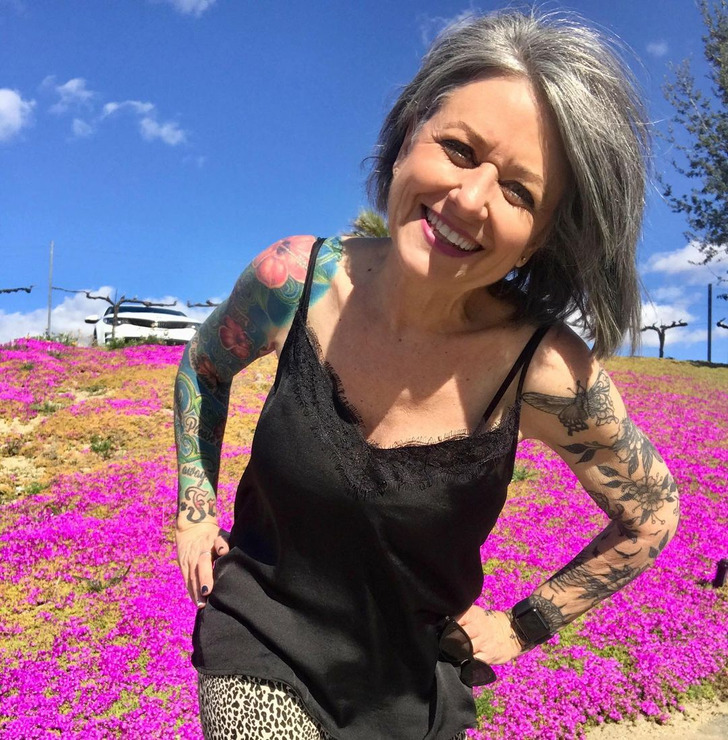 As we said before, age is all about wisdom and experience. When Lonni was asked if she has something to say to her younger self, she mentioned that she would tell her 20-year-old self that everything that is going on in her life (either good or bad) is all worth it. "Every life lesson will make sense when you are older, those lessons will turn to wisdom, and that wisdom will make you fierce," she says.
"I hope to inspire people to be themselves. I would love to show people that you can be yourself without the fear of what people might think. The freedom to let the inner you out for the world to see," Lonni professes. "I don't judge people for their lifestyle and would love to help spread the word on acceptance for everyone."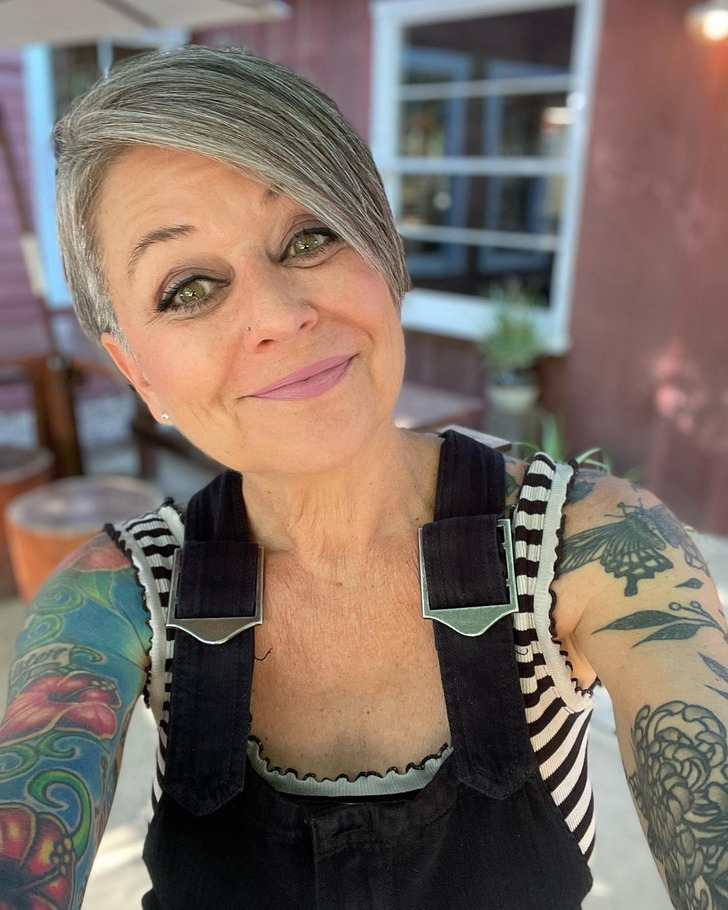 Lonni says that there are life stories behind her tattoos. She got her first tattoo when she turned 30. Unfortunately, she was in a bad marriage, and they were separated for some time. It was then that she decided to get the barbed wire around her ankle because she felt trapped and helpless. "This was the beginning of my journey to let the real me out and be who I wanted to be."
"I think it is important to know that my tattoos don't make me who I am any more than any other part of me. My gray hair or my green eyes…just a part of the whole picture," says Lonni.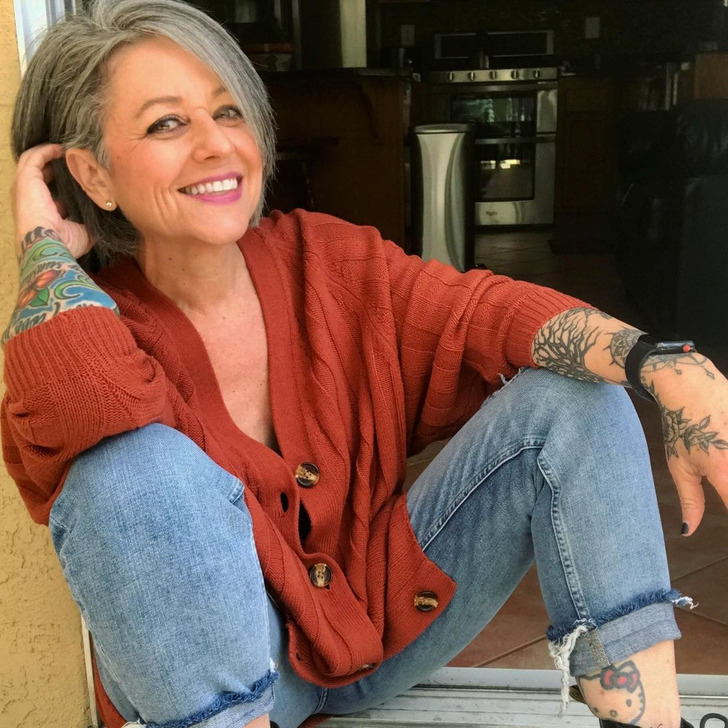 She hopes to inspire everyone to be what they want to be, and not care what all the Karens and Susans out there have to say: "I would love to show people that you can be yourself without the fear of what people might think. The freedom to let the inner you out for the world to see," Lonni explains.
"You know what? We're moms, we're grandmas, we're students. We are women. We are who we are, and we're just time stamping ourselves to remember who we are," she added.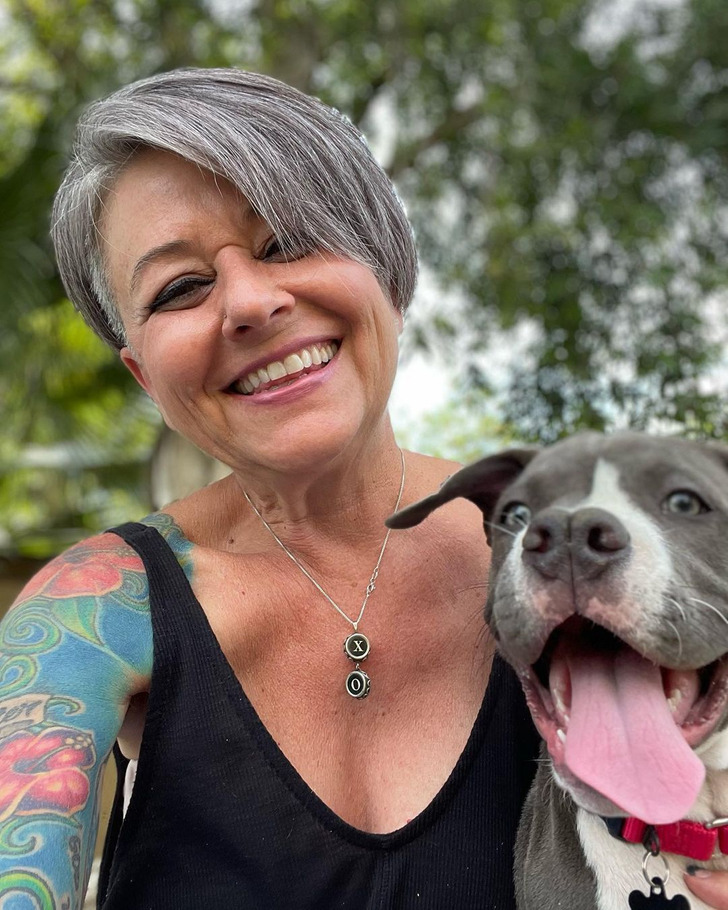 Have you ever faced someone telling you what you should or should not do because of your age? How did you manage to respond? Tell your story down in the comment section, we want to hear what you have to say!
Preview photo credit grayhairandtattoos / Instagram, grayhairandtattoos / Instagram