Britney Spears Holds A Lighter To Her Tongue Before Weirdly Dancing To Shakira's 'Hips Don't Lie'
Britney Spears is showing off her wild side.
On Wednesday, January 4, the chart topper took to Instagram to share another one of her odd dancing videos — but this time Britney added an edgy twist by holding a lighter with an open flame up to her tongue while shaking her pelvis to Shakira's hit "Hips Don't Lie."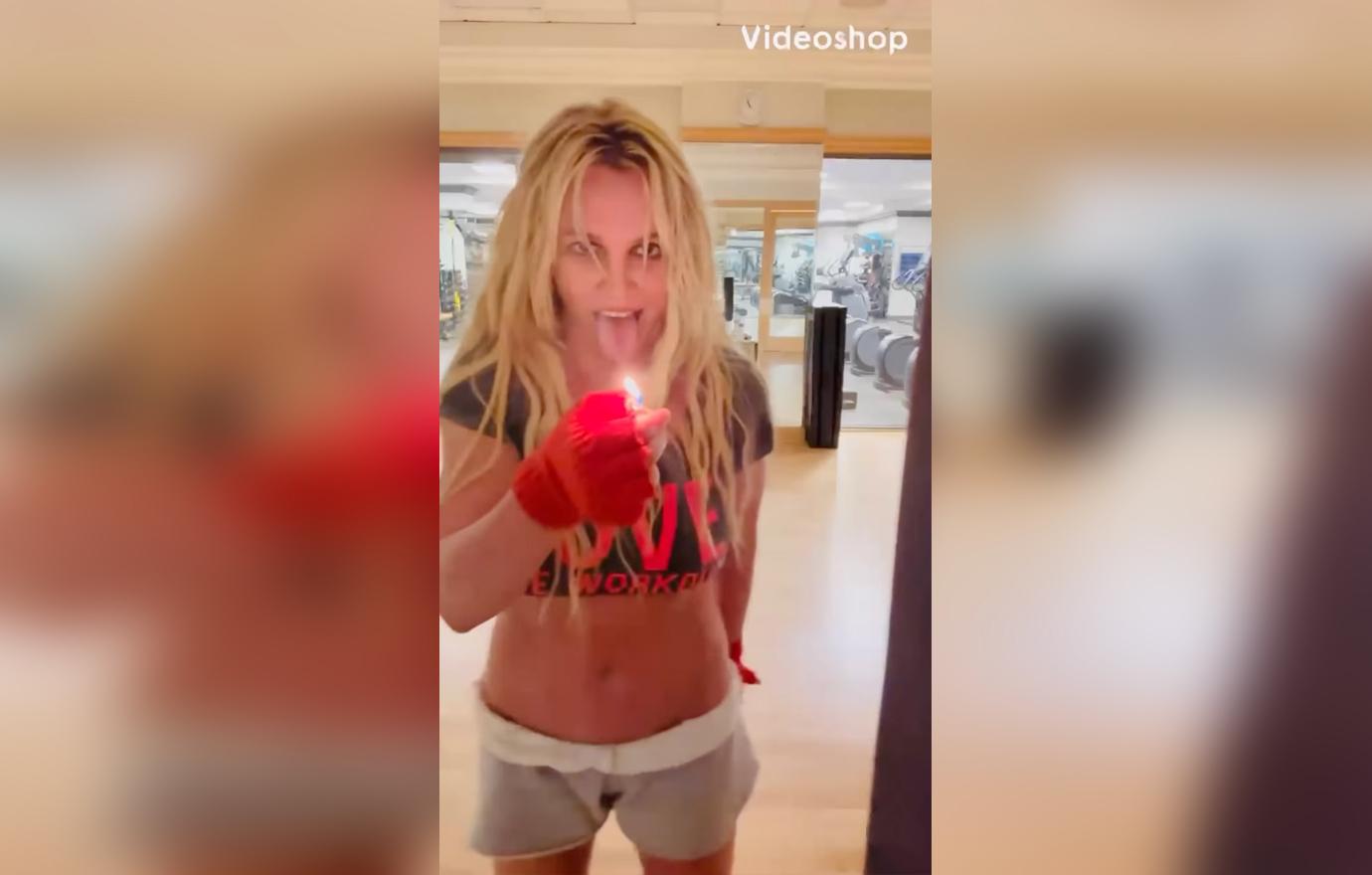 "Found my hands with some red gloves !!! I meditated to 'Hips Don't Lie' by @shakira !!! I just said 'keep shaking your a**' and I did for 3 hours !!! Not really punctual and will probably take down in two days … but I think I just found the playground 😝😝😝 !!!," the "Toxic" singer captioned the clip.
Britney, who rocked a black crop top and low rise grey shorts with her hair scattered across her face, seemed out of it as she grooved to the music before holding the small blaze towards her lips and then in front of the camera.
The alarming footage comes as Britney's younger sister, Jamie Lynn Spears, revealed her lifelong struggle of living in her older sibling's shadow.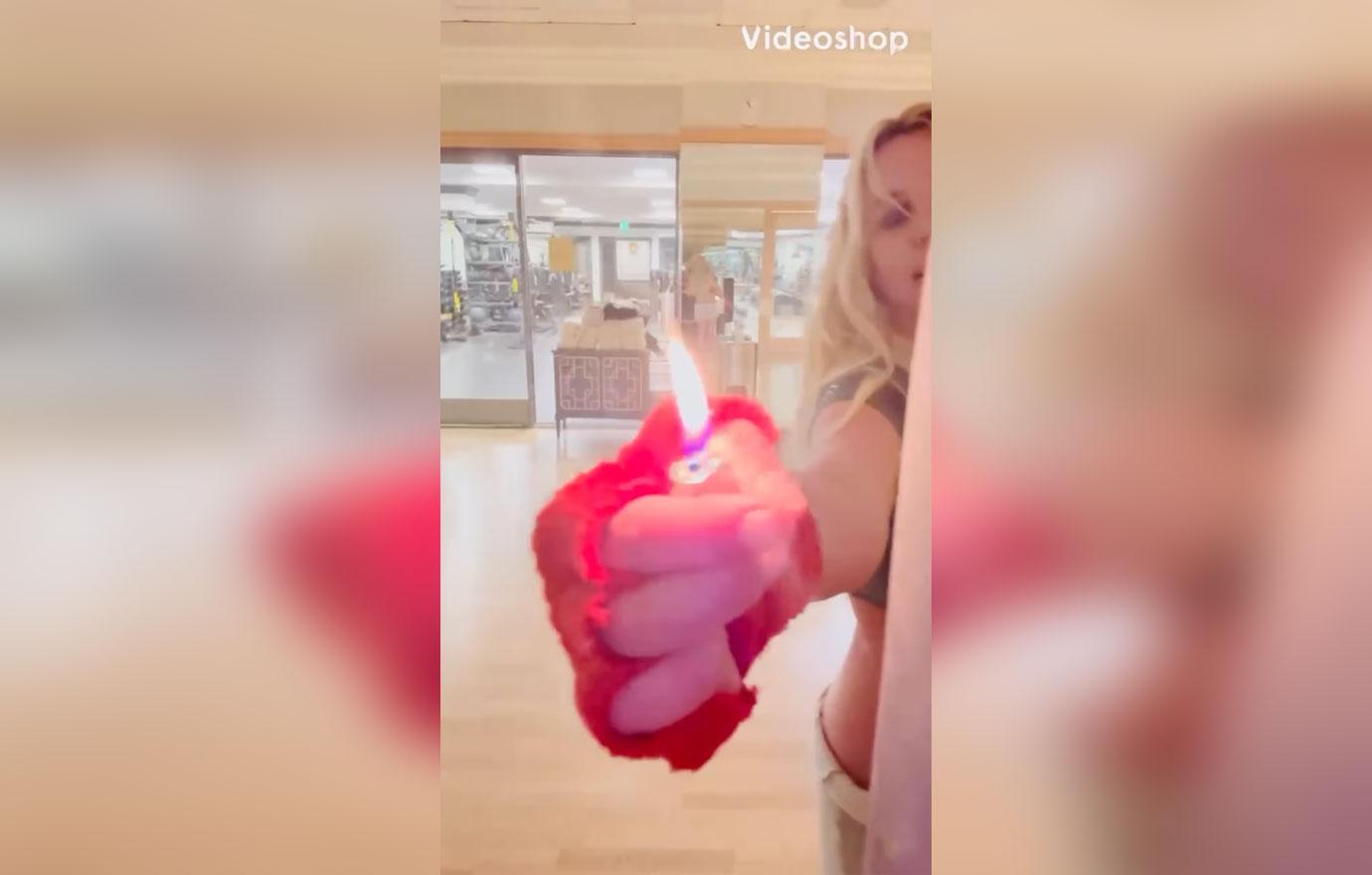 "Growing up, my sister became famous, worldwide famous, when I was very young," the Sweet Magnolia's actress shared during a recent interview. "I'm so proud of her, love her to death, but I don't know. Sometimes I feel like I don't really have anything for myself."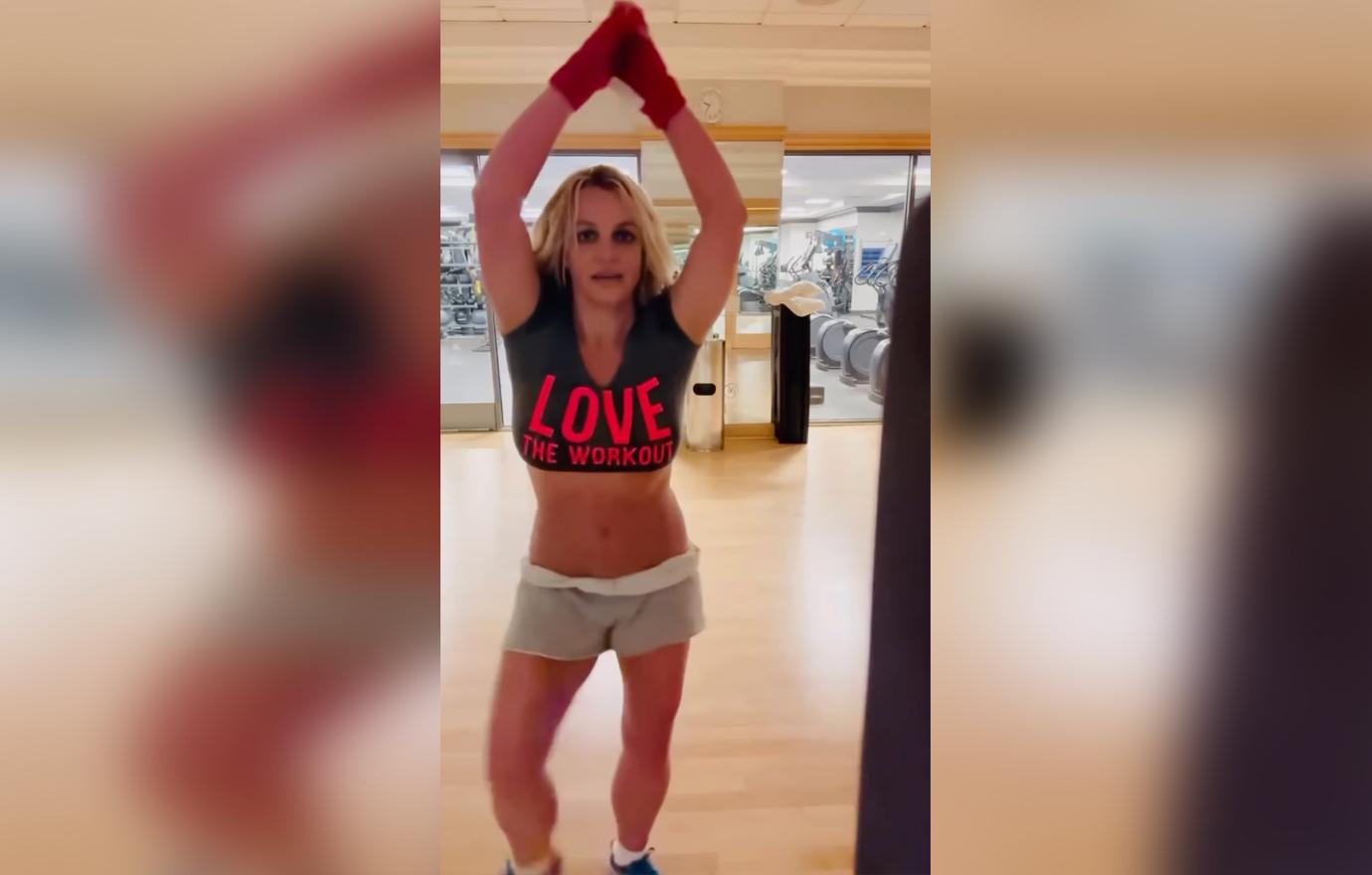 "I struggle with self-esteem all the time," the 31-year-old counted to lament of her insecurities around being compared to one of the most successful pop stars in history.
While Jamie Lynn continued to emphasized how "extremely proud" she was of Britney, she also admitted she wanted her own identity" and to "be seen as [her] own person."
The sisters have struggled with their relationship in the public eye. But recently, tensions seemed to have taken a positive turn after the "Circus" artist penned on social media, "It's my b-day but you're my heart so I'm thinking about you …"
"Congratulations on being so brave, inspiring, and showing guts and glory in your show!!!" she continued. "You ain't alone … if anybody knows what that feels like … I get it. My baby sister!!! I love you !!!"