Pauley Perrette's peek at blurry celebration sparks reaction
It seems like the former NCIS star had a good time!
Pauley Perrette got into the New Year's celebration spirit as much as many others worldwide, and while we're nearly done with the first week of the year, she's now sharing a glimpse at her celebration.
Her latest social media upload provided a picture of what her New Year's Eve celebrations looked like, although there was not much to make of it.
What we got was a blurry photograph that captured a multitude of lights and some people in the background, not really highlighting what was going on.
Her simply caption, just writing "NYE" didn't help, although several of her followers interpreted it as her having a great time.
"If it's a good night, we all see [it] that way…," one commented, as another quipped: "Hmmm. Guess you had to be there," while a third added: "Glad you had an awesome New Year!"
The former star, who had mostly been active on Twitter,made the move to Instagram prior to the end of the year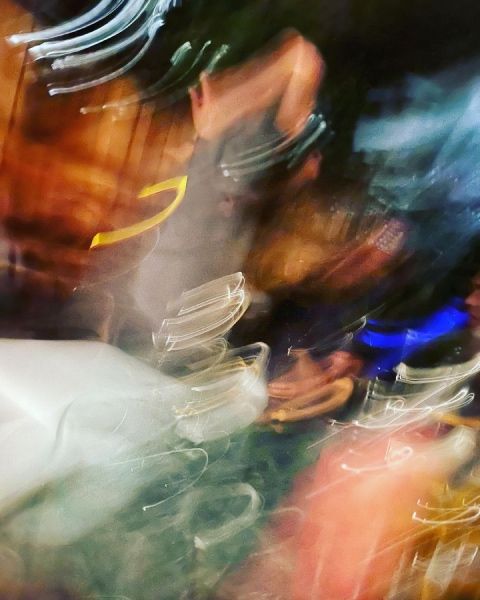 Pauley's New Year's Eve was represented by a blurry picture
She wrote: "There's some really weird twit going on here…SO……… I have actually put myself on @instagram after all this time. I'm @thepauleyp on IG. All other accounts there or here claiming to be me are fake."
And of course, she kicked off her Instagram presence with a signature selfie of herself showing off her multicolored locks in a rainbow top to match.
She did close out the year with a heartfelt tribute to her late mom, Donna Bell, penning: "Today would have been my mom's birthday. Lost her 20 years ago. I wish I could have known her now that I'm older and not such a knucklehead.
"Got a lot to say to her,  and to apologize for when I meet up with her in Heaven! And I was a really good kid! But still, I can always find something to apologize for.
The former CBS star has been more active on Instagram lately
"I'm blessed that mom and dad visit me often in my dream. Last night we had SO MUCH FUN in a speed boat. Love you mom. #HappyBirthday #Mom."