The Best Fashion Moments From Ivanka Trump
Ivanka Trump might be the daughter of Donald Trump and Ivana Trump, but she has made a name for herself in her own right. From her early days in modeling to releasing her own line of clothing, Ivanka was always interested in fashion, which is why she has become a fashion icon. Her New York City inspired sense of style is infused with business attire and elegant classics. Here are some of her best looks.
City Chic
Here we see Ivanka in a Parisian inspired outfit complete with an elegant peach skirt embellished with floral touches along with a sleek turtleneck sweater. She finished the look with black Brita ankle strap d'Orsay pumps.
Classic Black Dress
Here we have a classic businesswoman turned first daughter look. Ivanka's rocking a sophisticated sleeveless Altuzzara dress along with strappy gladiator sandals and gold Valentino cat eye sunglasses. She's also carrying a $395 purse from her very own fashion line. To finish the look, she added an American flag pin.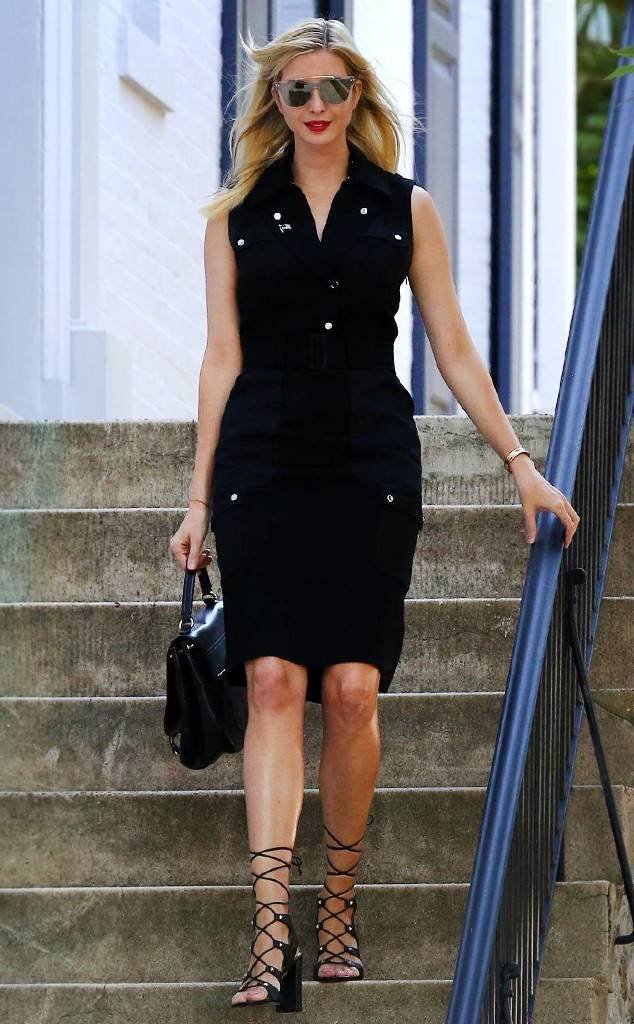 Green In Germany
Ivanka and Jared Kushner are seen here on their way to the G20 summit in Hamburg, Germany. Ivanka is decked out in a custom emerald green jumpsuit by Gabriela Hearst. She completes the look with an elegant blag clutch, a gold cuff bracelet, and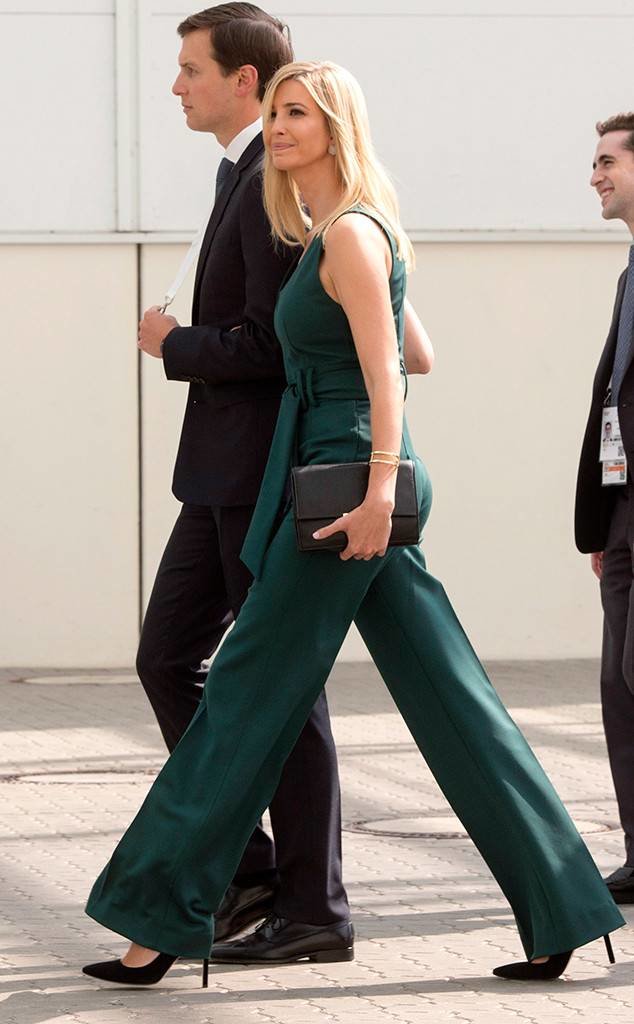 Black Straps All Over
While Ivanka is known for her elegant outfits, that doesn't mean she is never edgy. In this look for the 2015 Tribeca Film Festival, Ivanka chose a bold David Kom mini dress with straps and cutaways. She chose matching black strappy sandals and a minimalistic silver clutch.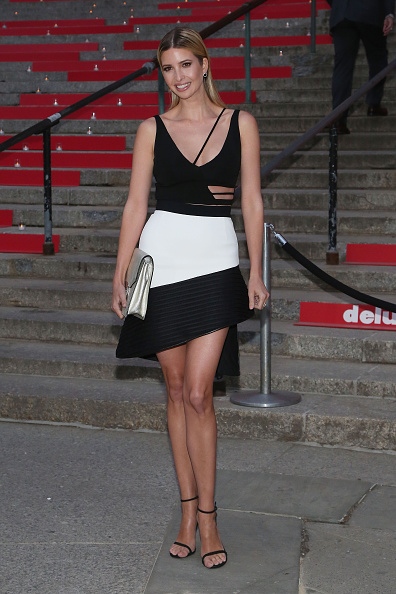 Sunny Day Fashion
Ivanka is seen out with her husband Jared on a bright summer day. She's wearing a bright yellow midi high-low skirt from Zara with adorable faux-sleeves around the waistline. She paired the skirt with a simple white tank top and simple white Kenneth Cole sneakers.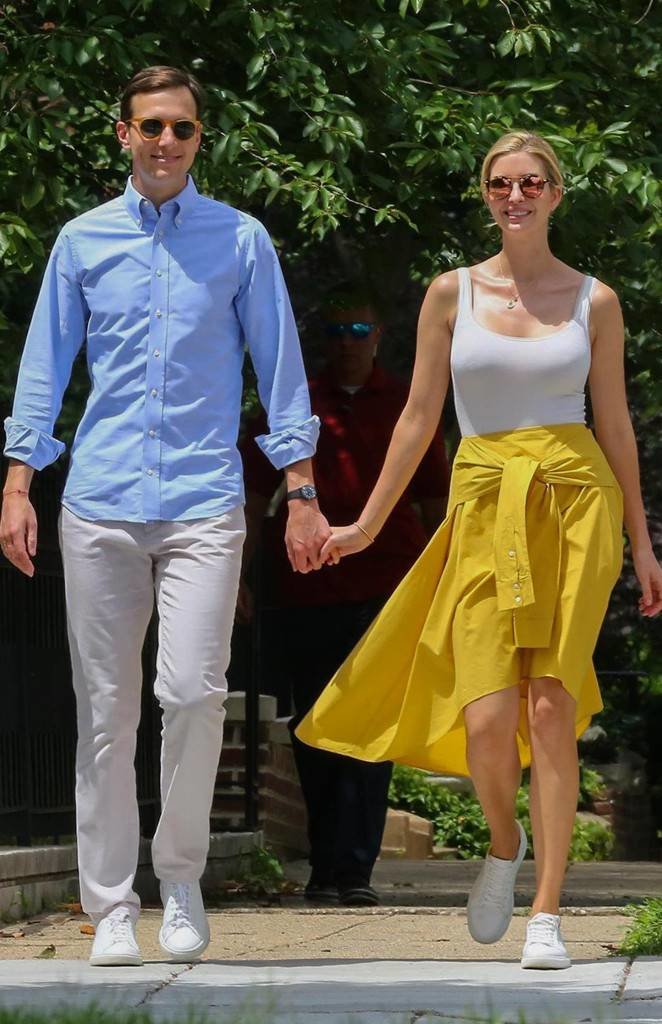 Boldly Floral
On her way to a governors meeting at the White House, Ivanka was seen sporting a gorgeous Carolina Herrera dress that is boldly patterned. She paired the striking dress with simple nude strappy Stuart Weitzman heels along with a matching nude handbag from her own fashion line.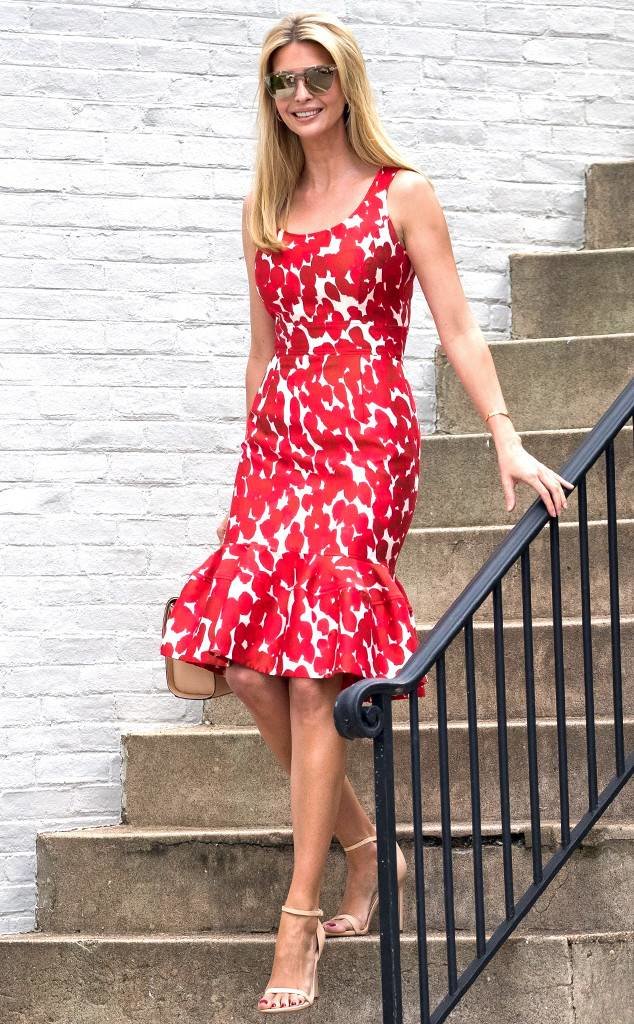 Blue Draped Bless
In true elegant fashion, here is Ivanka in a stunning Jason Wu silk dress that drapes elegantly. She's accessorized with Carra nude pumps from her line along with a Hopewell messenger handbag from her own line as well, and finished the look with pearl earrings from her very own line as well.
Red Carpet Look
When it comes to red carpet looks, many choose to use the opportunity to go for a bold look. Ivanka does just that at the 2014 Glamour Women of the Year Awards. She donned a two tone Stella McCartney mini dress that features a flowing fringe design across. She paired the dress with silver and black heels.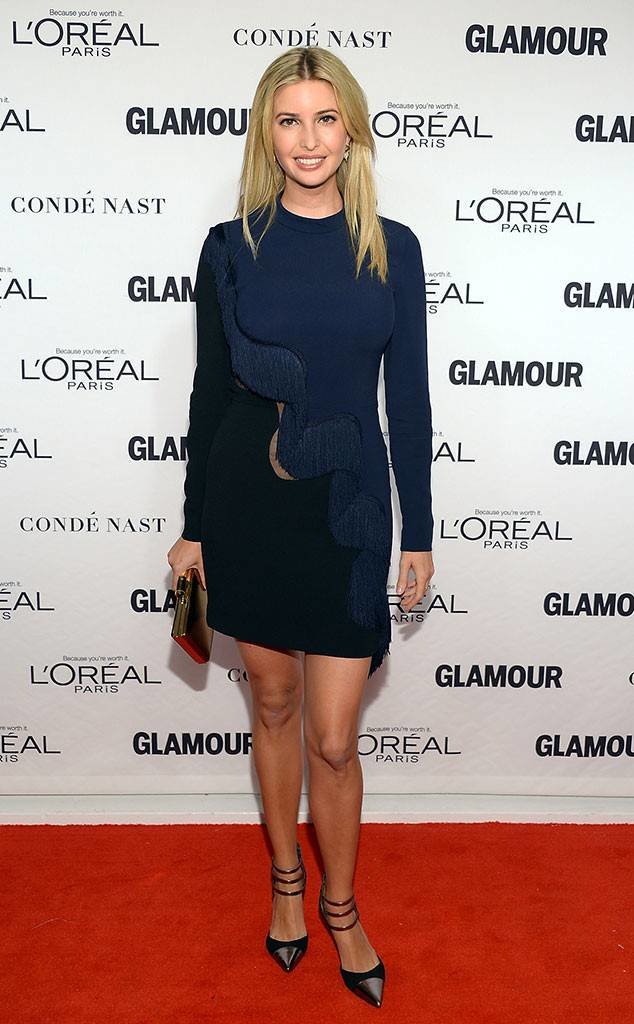 Delicate Florals
At the Valentino Sala Bianca 945 Haute Couture Fashion celebration, Ivanka wore a stunning lace-trimmed rose-appliquéd cocktail dress. She finished off the look with sparkly pumps, drop earrings, and a breathtaking metallic clutch purse.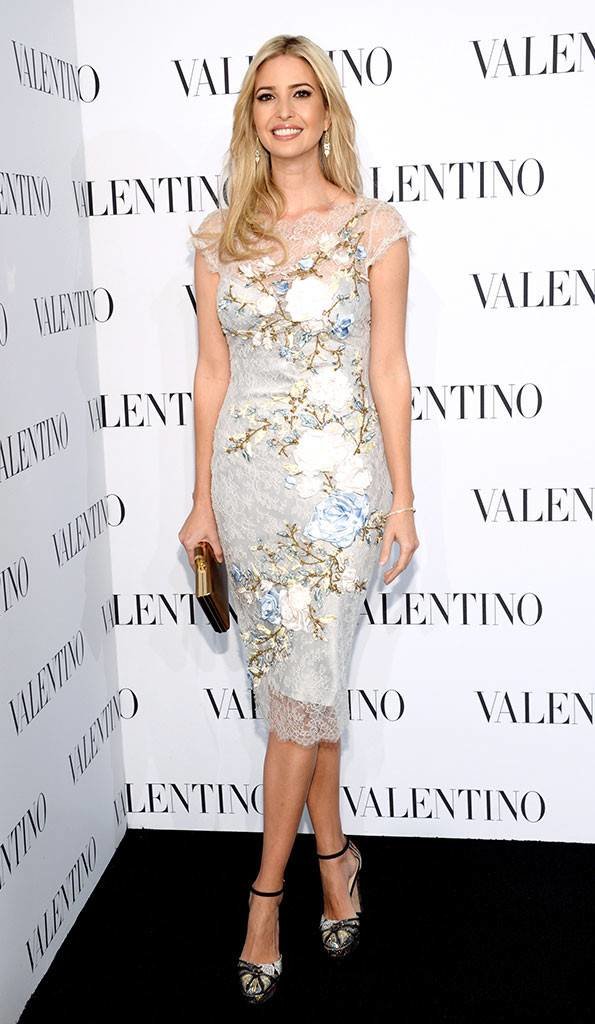 Color Blocked
It's always a bold move to wear red on the red carpet, but this color blocked dress is one way to pull it off. Ivanka rocks this Carolina Herrera sleeveless dress for the live finale of The Celebrity Apprentice at the American Museum of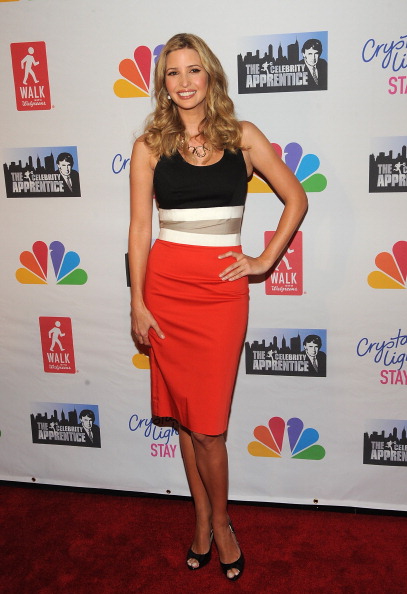 Classic Camel Coat
There's nothing like a classic camel peacoat, and there's no classier way to wear it than with an all-black outfit including a turtleneck, wide-leg trouser pants, and black pumps. Ivanka finishes off the elegant business look with pearl drop earrings.